My name is Matt Cooley and I am the owner of Coastal Wedding services. I am an ordained minister and I moved here to Long Beach, Ms in late 2019 with my daughter and just fell in love with the scenery of the Mississippi Gulf Coast. I learned when I moved here that I have a deep passion for giving couples a beautiful, stress-free wedding day, without breaking their bank and thats when Coastal Wedding Services was born! Joining two people in marriage, and setting up wedding ceremonies and receptions for couples all from all over the United States, is simply the most joyful and rewarding career I've ever had. I look forward to serving the Mississippi Gulf Coast for many years to come. I also absolutely love putting together custom arrangements and bouquets for couples. You can have anything as small as just the two of you to having 100 guest, I've got you covered on all your event needs. You can find everything you need here for your dream wedding and reception here at Coastal Wedding Services. Photography, officiant services, Seating and tables, lots of premium decor, Venues, catering, D.Js, and so much more! I also pride myself in doing everything for you, as your one-stop shop for all your wedding planning and reception needs. If you want the best quality wedding day for a price that won't have you breaking the bank, give me a call and discover the Coastal Wedding Services difference!
My name is Malerie Kirscheheuter, and I am the manager of Coastal Wedding Services. I have spent my professional career assisting in the customization and construction of beautiful homes, multi-level commercial projects and finally personalized dream weddings. Growing up I had a passion for making the people happy! Collaborating with Matt Cooley and Coastal Wedding Services has provided me the ability to do what I love, and bring your dreams to life!
When I'm not planning beautiful wedding, I'm either with my family, traveling or acting as food connoisseur-sampling all of the wonderful flavors South Mississippi has to offer! As a Gulf Coast native, I have a true appreciation of the beauty that our beaches and parks can provide to your special day, and as a hopeless romantic I look forward to gushing over the perfect bouquet colors to compliment your groom's bow tie, ha! Let's plan your perfect day together.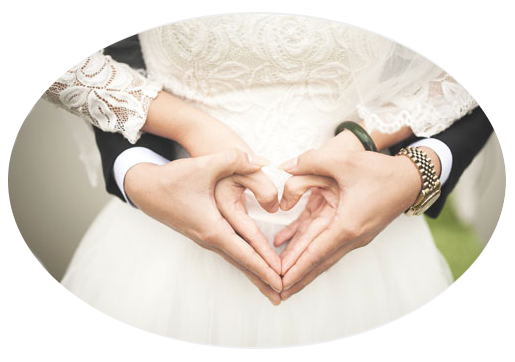 CELEBRATE YOUR BIG DAY WITH US!
We pride ourself on giving you and your sweetheart a day you two will never forget. Your experience matters to us, the love you share matters to us. So come experience the Coastal Wedding Services difference and walk away in a marital bliss that will last a lifetime!